Puppy Chow Recipe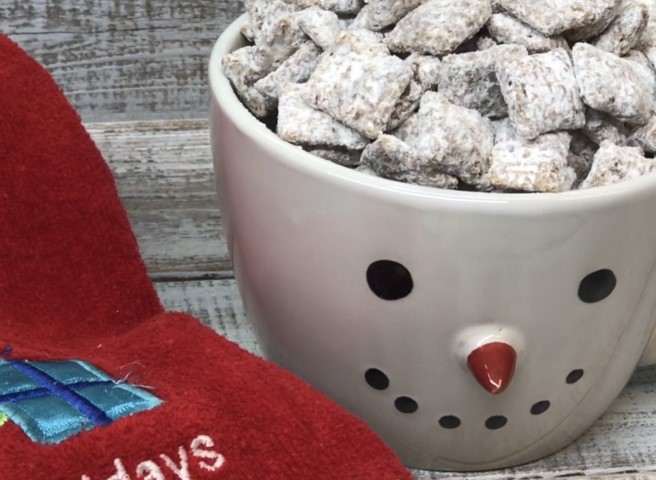 Puppy Chow Recipe
Ingredients:
1 Cup Milk Chocolate Chips
1/2 Cup Creamy Peanut Butter
1/4 Cup Butter or Margarine
1 tsp Vanilla Extract
9 Cups of Chex Cereal
2 Cups of Powdered Sugar
Directions:
In a microwave safe bowl add Chocolate chips, Peanut Butter,  Butter 0r Margarine and Vanilla Extract.  Heat in Microwave until Chocolate is melted and you have a creamy consistence when mixing.  After mixture is melted and combined well layer the chocolate and Chex mixture in a larger bowl,  adding 1/4 of the Chocolate followed by 1/4 of the Chex Cereal etc, etc.  With spatula mix until all the Chex cereal is covered in chocolate. ( Be sure to mix lightly making sure not to break up the cereal)  In a gallon zip lock baggy add powdered sugar.  Next add 1/4 of the Chocolate covered Chex mix, zip up baggy and shack well to completely coated with Sugar. Remove and place in a large bowl and repeat process until all Chex cereal is covered and enjoy.
Follow us on social media