Better than Sex Cake Recipe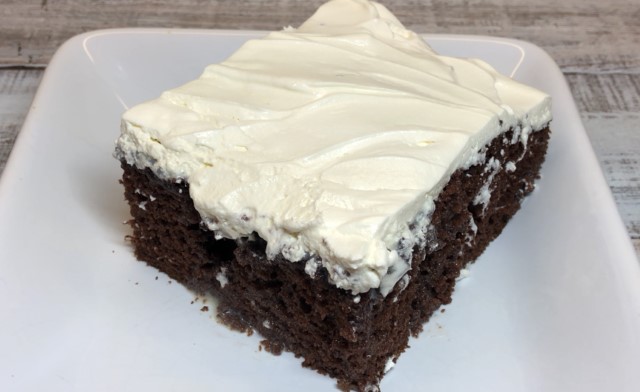 Better than Sex Cake Recipe
Devil's Food Poke Cake Recipe
Ingredients:
1  Devils Food Chocolate Cake Mix
1 – 14oz Can Sweetened Condensed Milk 
1 – 8 oz Container of Whipped Cream
Directions: 
Pre-heat oven to 350 degrees. Spray a 13″ x 9″ baking dish. In mixing bowl add Cake Mix, water, oil and eggs and mix on low for 1 minute. Scrape down bowl and mix on medium for two more minutes. Pour into baking dish and level. Bake to 20 to 25 minutes or until tooth pick comes out clean. Let cool. Use two wooden skewers and poke holes throughout the top of the cake. Pour Condensed Milk over the entire top. Frost with whipped Cream and enjoy.