Cheesy Scrambled Eggs and Sausage Recipe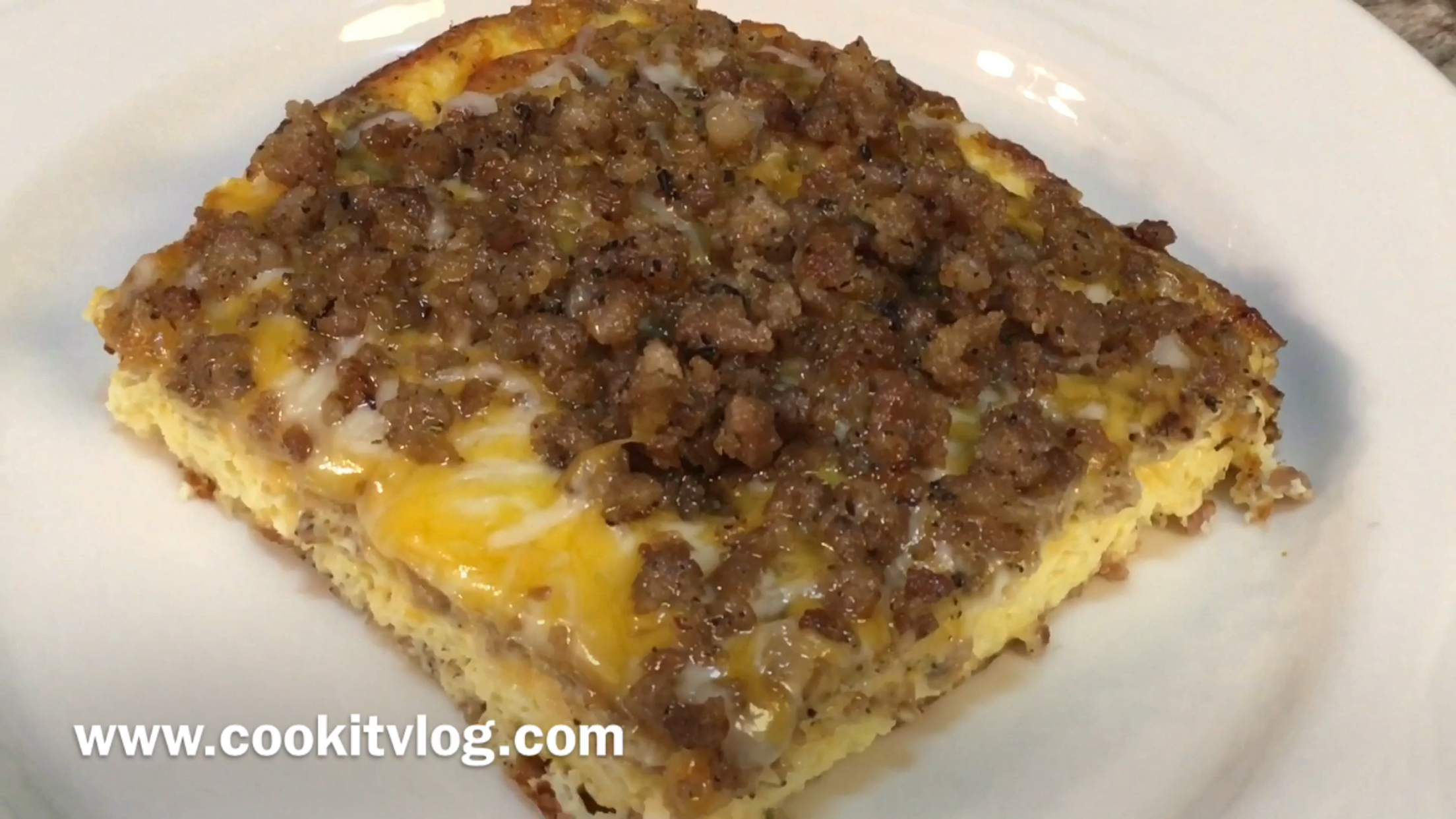 Cheesy Scrambled Eggs and Sausage Recipe
Ingredients:
1 Lb of Breakfast Sausage
9 Eggs
1 1/2 Cups of Whole Milk
1/2 Tsp of Salt
1/2 Tsp of Pepper
2 Cups of Shredded Cheese of choice
*Optional add Onions, Green Peppers or other veggies of choice.
Topping Ingredients:
1 Cup of Shredded Cheese of Choice
1 Cup of Breakfast Sausage, Browned
Directions:
Preheat oven to 350 degrees. Generously spray a 13″ x 9″ baking dish. In skillet crumble and brown breakfast sausage then drain and set aside. In mixing bowl add Eggs, Milk, Salt and Pepper and whisk well to combine scraping bowl as needed. Add Cheese and Sausage and stir to combine. Pour in prepared baking dish and stir to level out. Bake in oven for 35 – 45 minutes or until Eggs are cooked. Top with Cheese and Sausage and bake an
additional 5 minutes or until Cheese has melted. Enjoy! Can be prepared and refrigerated overnight. Serves approx. 8 – 10.