The making of a Peanut Butter and Jelly BLINDFOLDED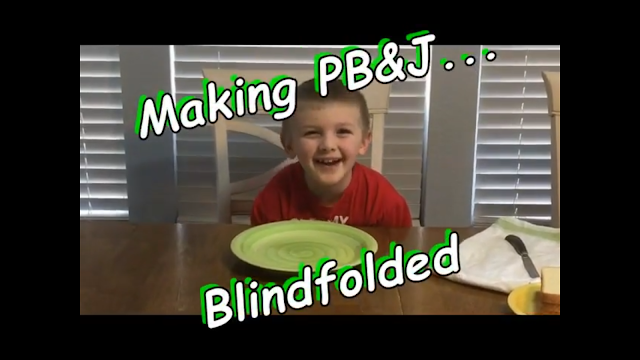 The making of a Peanut Butter and Jelly BLINDFOLDED
Ingredients:
Peanut Butter
Jelly
2 Slices of Bread of choice
Child who is bored because it's cold outside. 
Blindfold
Directions:
In two separate small bowls add a portion of peanut butter in one and a portion of Jelly in the other, set aside. Blind fold the child and let them have fun.

We found you may have to put cotton balls under blind fold to keep the child from seeing under the blindfold.
 

Follow us on social media