Thick and Rich Bolognese Spaghetti Sauce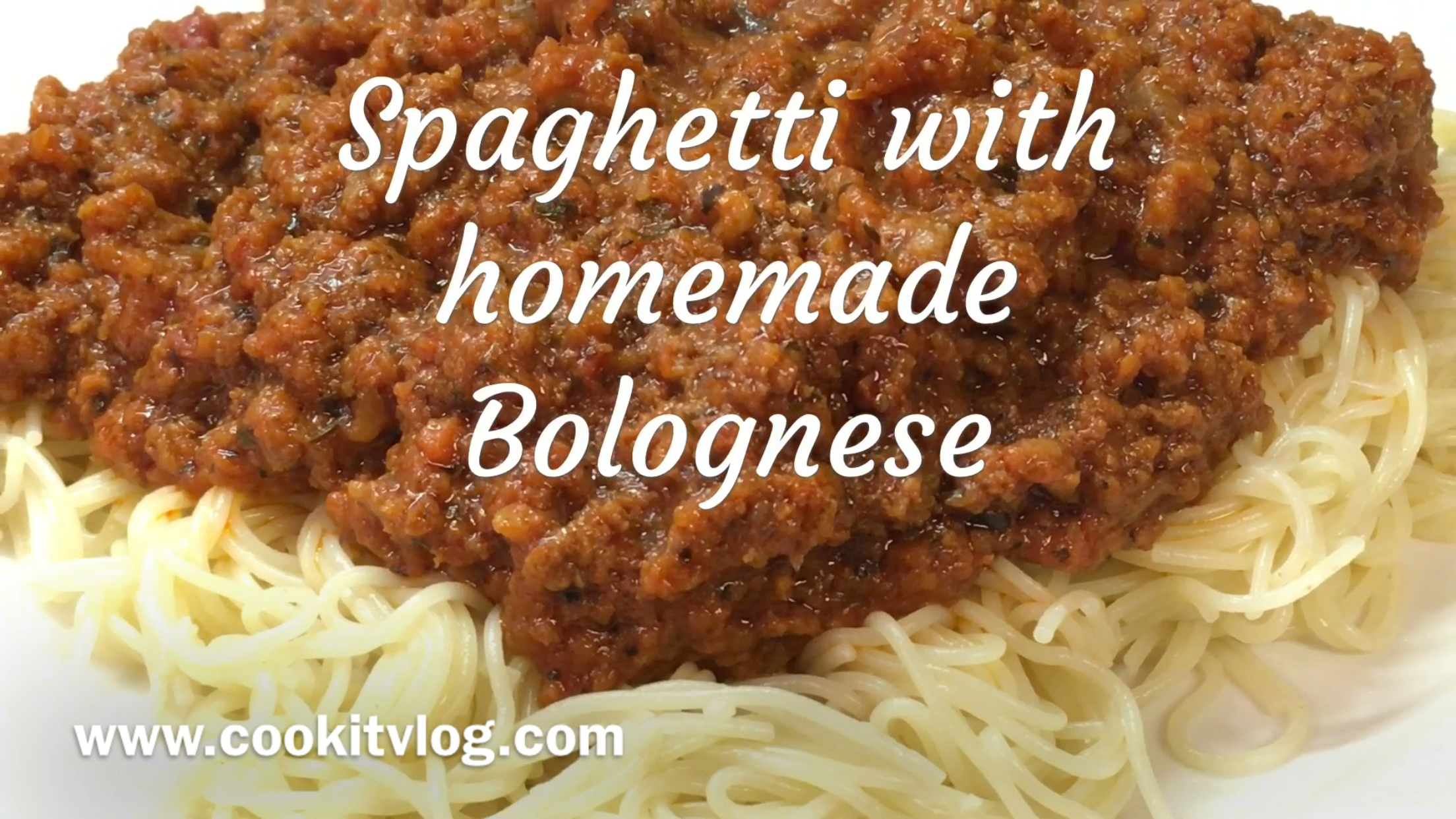 Thick and Rich Bolognese Spaghetti Sauce
Ingredients:
1 Onion Quartered
2 Carrots, peeled and cut into 2″ pieces
2 Celery Stalks, cut into 2″ pieces
4 Garlic Cloves
1/3 Cup EVOO
6 oz can of Tomato Paste
1 28 oz can of Crushed Tomatoes
1 15oz can of  Tomato Sauce (for a thinner sauce use a 28oz can)
1 lb Sweet Italian Sausage
1 lb 93%  / 7% Ground Beef
1 Tbsp Garlic Salt
Salt and Pepper to taste
1 Tbsp in Oregano
2 Tbsp Basil
2 Tbsp Parsley
1 cup of whole milk
3 Tbsp Red Wine Vinegar
Pasta of choice
1 Tbsp Salt for Pasta water (optional)
* Optional top with shredded Parmesan or Italian Cheese blend. 


Directions: 
Add

EVOO to deep skillet and set to medium high heat. Add Onion, Garlic Cloves, Carrots, and Celery to food processor / blender. Pulse until finely chopped. Add to hot skillet and stir. Cover and cook for 4 to 5 minutes or until vegetables are tender stirring frequently. Next make a well in the vegetables and add Tomato Paste and stir until well combined. Add Crushed Tomatoes and mix until well combined. Add Tomato Sauce and stir well. Next add Sweet Italian Sausage, Ground Beef, Garlic salt, Salt and Pepper. Mash meat to break up and combine, stir frequently while browning. Cover and simmer until meat is fully cooked. Add Oregano, Basil and Parsley stir well. Add Milk stir well, cover and reduce to medium heat. Add water and salt in Pasta pan and bring to a boil. Add Red Wine Vinegar to sauce, stir well and cover. Add Pasta to boiling water and cook as directed on package. Once Pasta is at desired tenderness, plate Pasta, smother with Bolognese, top with cheese if desired and enjoy.
 

Follow us on social media