Crockpot Broccoli Cheese Soup Recipe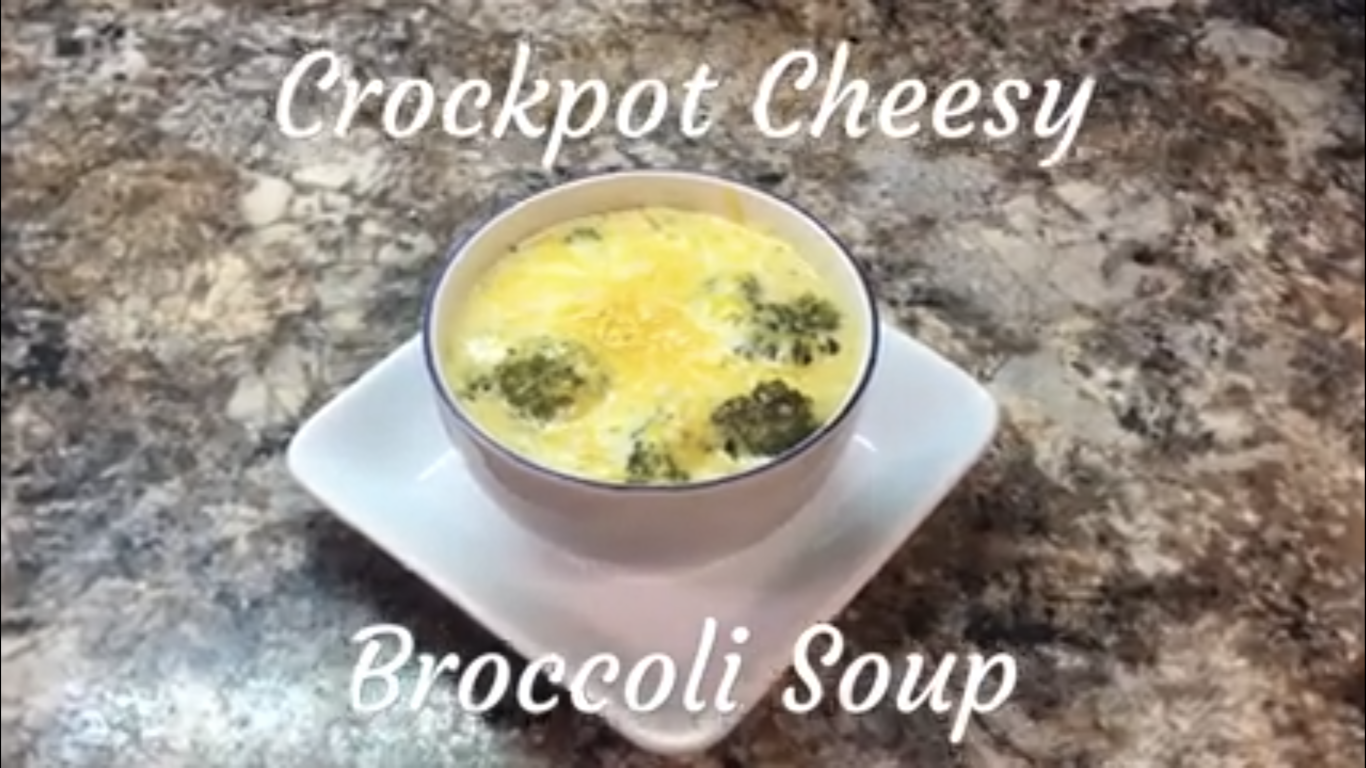 Crockpot Broccoli Cheese Soup Recipe
Ingredients:
1 32 oz of Chicken broth
1 10.5 oz can of Cream of Chicken Soup
1 Chicken Bouillon Cube
1 8 oz Block of Cream Cheese
4 Cups of Shredded Cheddar Cheese
(4-5 Cups in the soup & 1 cup for topping before eating)
4 Fresh Broccoli Florets
Pepper to taste.
Directions:
Set crock pot on high and add 1-32 oz box of chicken broth.
Add 1- 10.5oz can of Cream of Chicken Soup to broth and mix well
Add 1 Chicken Bouillon Cube to crock pot
Cube 1- 8oz block of Cream Cheese and add to crock pot and mix well
Add 4-5 cups of shredded Cheddar Cheese
Add 4 Fresh Broccoli Florets cut up into bite size pieces
Cook soup on high for approx 3 hours or until desired tenderness of Broccoli.
Add Pepper to taste
When soup is finished top with more shredded Cheddar Cheese.
Enjoy.