How to make a BLT Pizza Recipe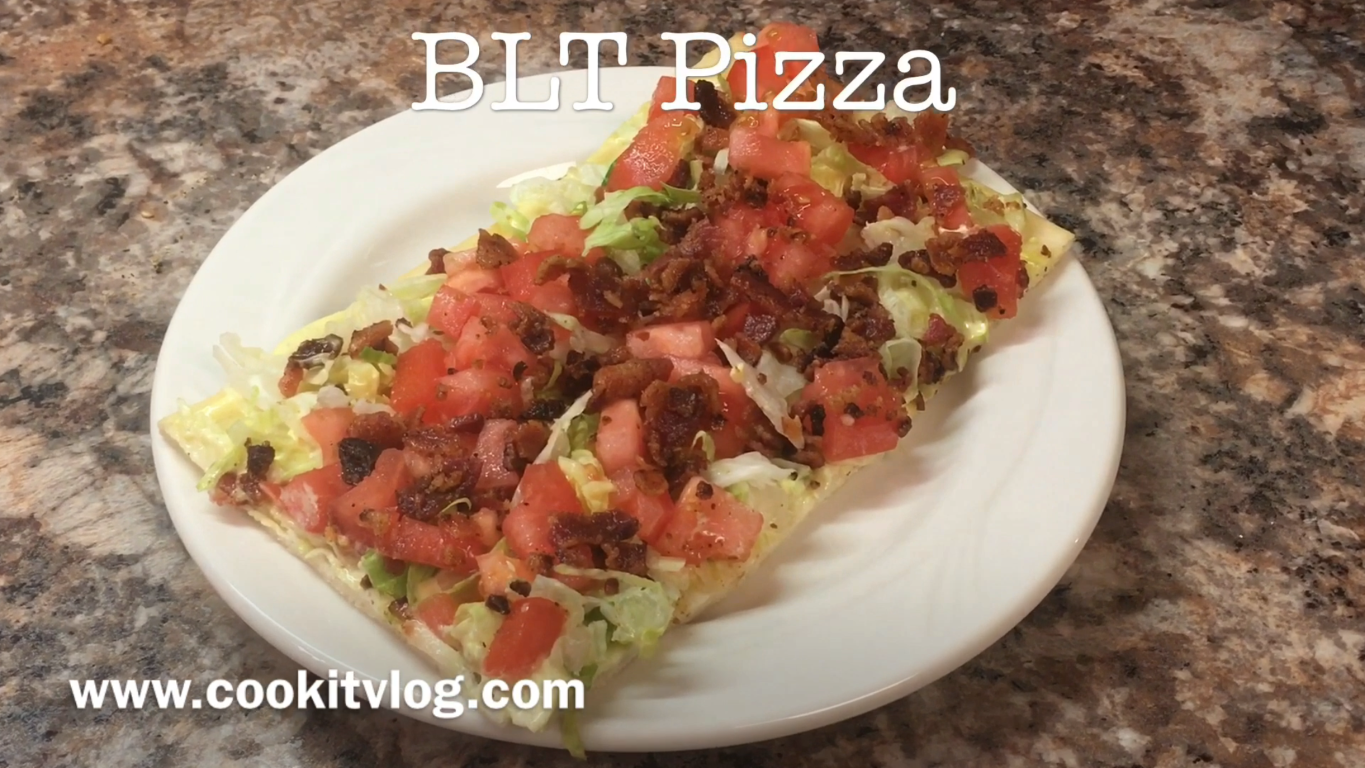 How to make a BLT Pizza Recipe
Ingredients
1 Prepared Pizza Dough
1 LB of Bacon
1 Bag of shredded Lettuce
4 to 6 Roma Tomato's 
Sauce 
3/4 Cup Mayo
1 1/2 Tbsp Mustard
1/2 Tsp Pepper
1 Tbsp Milk
Salt to taste

Directions  
Preheat oven to 425 degrees. In skillet fry Bacon. Spray baking sheet. Spread Pizza Dough out on baking sheet and dock thoroughly with fork.

Place Pizza dough in oven and bake for approx 15 minutes.

Dice Tomato's and set aside. When bacon is at desired crispness place on layered paper towels and set aside to cool. Once cooled, crumble and set aside.   In bowl combine thoroughly Mayo, Mustard, Pepper, Milk and Salt to taste. When Crust in finished baking, place on cooling rack and let cool. When Crust has cooled spread Sauce on Crust and Top with Shredded Lettuce, Tomato's and Bacon. Slice and Enjoy!