Green Bean Casserole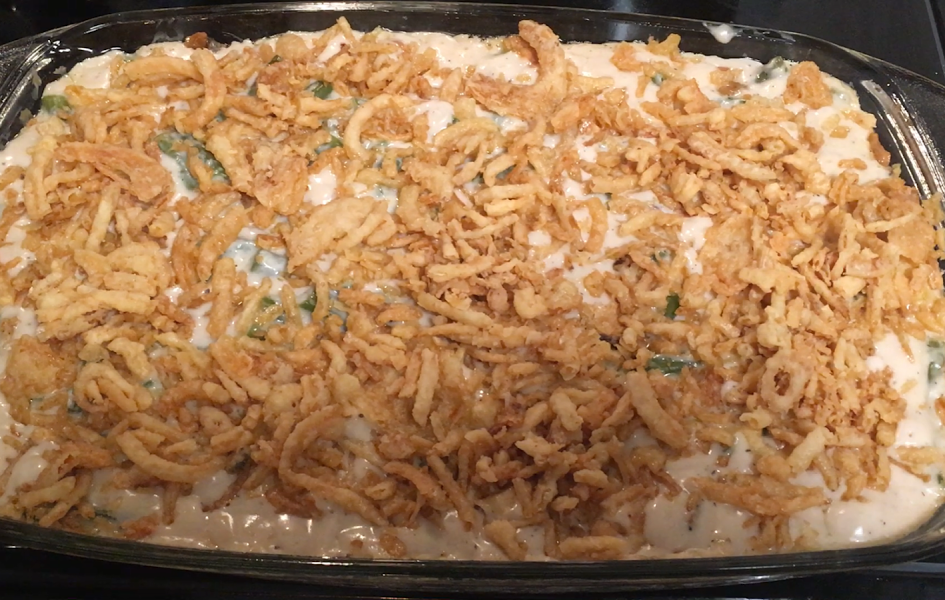 Green Bean Casserole

Ingredients:
2 Lbs of Fresh Green Beans
1 tsp of Salt
1 – 22.6 oz  and 1-10 1/2 oz can of Cream of Mushroom soup
1 1/2 Cups of Milk
1 Tbsp Worcestershire Sauce 
1/2 Tsp Pepper
1 Large container of Fried Onions

Directions:


Pre heat oven to 350 Degrees. Remove both ends on Green Beans and cut into approx 1 1/2″ pieces. Rinse Green Beans thoroughly. Add Green beans to large pan, cover with water, add Salt and Par Boil approx. 5 to 10 minutes. In large bowl combine Mushroom Soup, Milk, Worcestershire Sauce, and Pepper. Drain Green Beans, add to mixture and combine.  Add 1/4 to 1/2 of the Fried Onions to the mixture reserve the remainder to top with.  Combine well and place in a 13″ x 9″ baking dish. Spray bottom of Foil, cover and bake for approx 30 to 45 minutes or until desired tenderness. Remove foil and top with remaining Fried Onions, place back in oven uncovered until Onions are a golden brown.
Follow us on social media