Three Ingredient Lemon Bars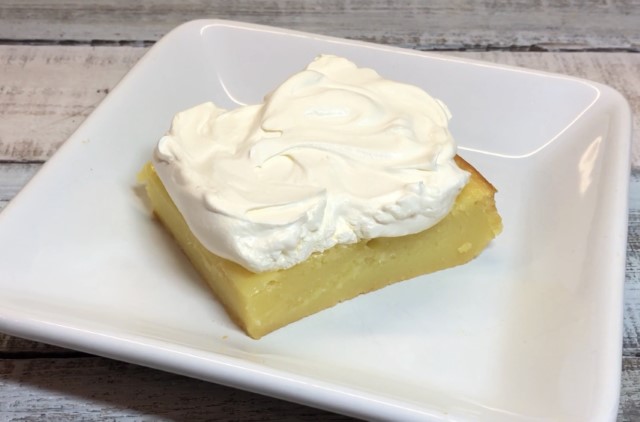 Three Ingredient Lemon Bars

Ingredients:
1 Angle Food Cake Mix
42 oz Lemon Pie Filling
1/4 Tsp Vanilla Extract 
1 – 8 oz container of Whip Cream
Directions: 
Pre-heat oven to 350 degrees. Spray a 13″ x 9″ baking dish. In mixing bowl add Cake Mix and Pie Filling and Vanilla and mix on low for 1 minute. Scrape down bowl and mix on medium for two more minutes. Pour into baking dish and level. Bake to 25 to 30 minutes or until tooth pick comes out clean. Let cool. Cut into bars, top with whip cream and enjoy.