Easy Chocolate Fudge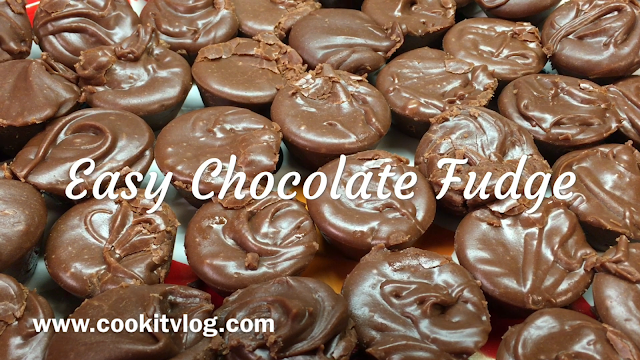 Easy Chocolate Fudge

Ingredients: 
1 1/2 Sticks Butter

3 Cups of Sugar 
1 – 5oz can of Evaporated Milk
12 oz bag of Semi Sweet Chocolate Chips
1 – 7oz Jar of Marshmallow Fluff
1 Tsp Pure Vanilla Extract

Directions: 
Butter

2 -24 count Mini Muffin pans or 1 – 1

3′ x 9″ baking dish or smaller dish for thicker fudge and set aside.

In medium pan

melt Butter on high, add sugar and stir well to combine. Add Evaporated Milk stir well. Bring to boil stirring constantly to prevent burning, until mixture has reached soft ball stage – 234 degrees approx. 4 to 5 minutes. Remove from heat add Chocolate Chips and stir until completely melted and smooth. Add Marshmallow Fluff and stir until smooth. Add Vanilla Extract and mix well. Add Fudge to prepared pan(s) and let cool.
Follow us on social media