Buttery Creamy Mashed Potatoes 101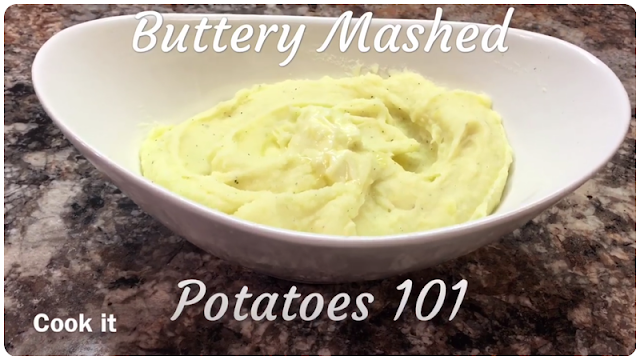 Buttery Creamy Mashed Potatoes 101

Ingredients:
6 Medium yellow Potatoes
1 Tbsp. Salt
1/2 Cup of soft Butter
1/3 Cup Whole Milk (For even creamier Potatoes use 1/2 whole milk and 1/2 heavy cream.)
Salt and Pepper to taste.
Directions:
Peal and dice 6 medium Potatoes. Rinse with cold water. Add Potatoes to large sauce pan and add enough water to cover potatoes by a couple inches. Add salt to water. Boil Potatoes until tender, stirring frequently. Drain Potatoes. Add soft butter to medium bowl. Mash Potatoes directly into bowl using Ricer. Add Milk to Riced Potatoes and mix well. Add Salt and Pepper to taste.