Hickory Sweet Barbecue Sauce Recipe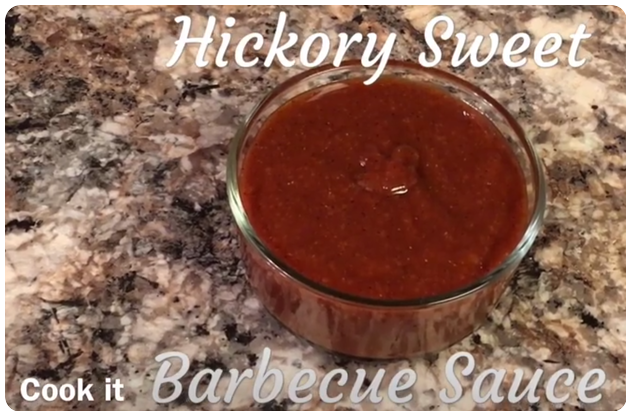 Hickory Sweet Barbecue Sauce Recipe
Ingredients:
3/4 Cup Brown Sugar
3/4 Cup Ketchup
1/4 Cup Red Wine Vinegar
1/4 Water
1/2 Tbsp. Worcestershire Sauce
1 Tbsp. Mustard of your choice
1 Tsp. Paprika
1 Tsp. Salt
3/4 Tsp. Pepper
 A dash of hot sauce or more to taste *Optional
1/8 Tsp. Liquid Smoke
Directions:
Add all ingredients to food processor or blender and mix until well combined and serve. If desired, sauce can be cooked in a small sauce pan on medium heat to caramelize sugars.