Swedish Meatballs and Pasta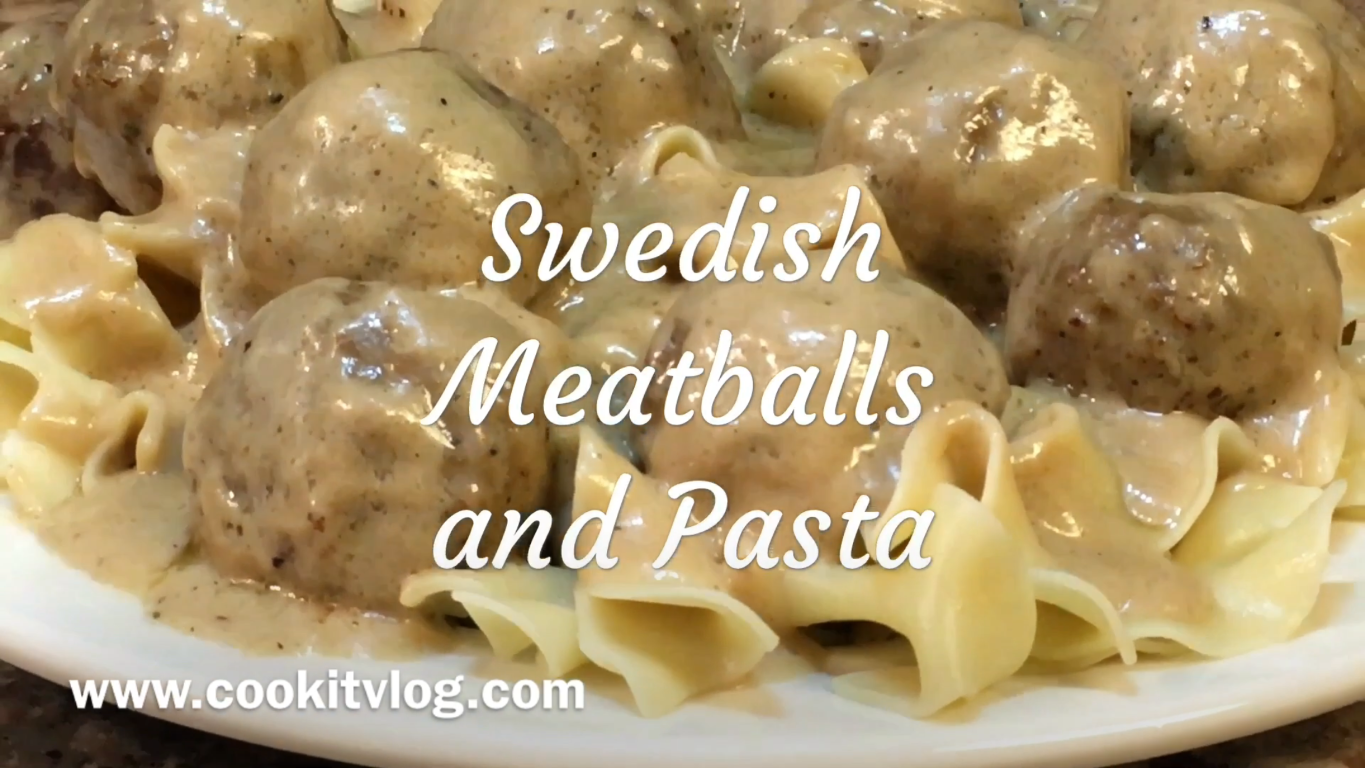 Swedish Meatballs and Pasta Recipe
1 Stick of Butter, Softened
6 Tbsp of Flour
4 Cups of Beef Broth
2 Cups of Heavy Cream
2 Tbsp of Worcestershire Sauce
2 Tsp Dijon Mustard
Salt and Pepper to Taste
1/3 Cup of Sour Cream
2 Pkgs of Precooked Meatballs
1 12oz pkg of extra wide Egg Noodles
*Optional garnish with Parsley.
Place Meatballs in a large pan, cover to heat. If time allows, make homemade Meatballs, set aside and keep warm. Add Butter and Flour to small bowl and whisk until well combined until no lumps remain, then add  Flour and Butter mixture to large deep skillet. Cook on high heat approx. 2 to 3 minutes stirring often. Add Broth and mix well. Add Heavy Cream and combine. Next add Worcestershire Sauce and Mustard and mix well. Add Salt and Pepper to taste. Stir sauce frequently while cooking. Add water and 1 Tbsp of Salt to large Pasta pot and set on high. Add Sour Cream to Sauce, mix well and reduce to medium high heat.  Add Meatballs to Sauce and stir.
Prepare pasta as directed on package. When pasta reaches desired tenderness drain. Plate pasta and top with sauce and meatballs. *Optional Mashed Potatoes or Rice can be substituted for the pasta.