Chicken Fried Chicken Recipe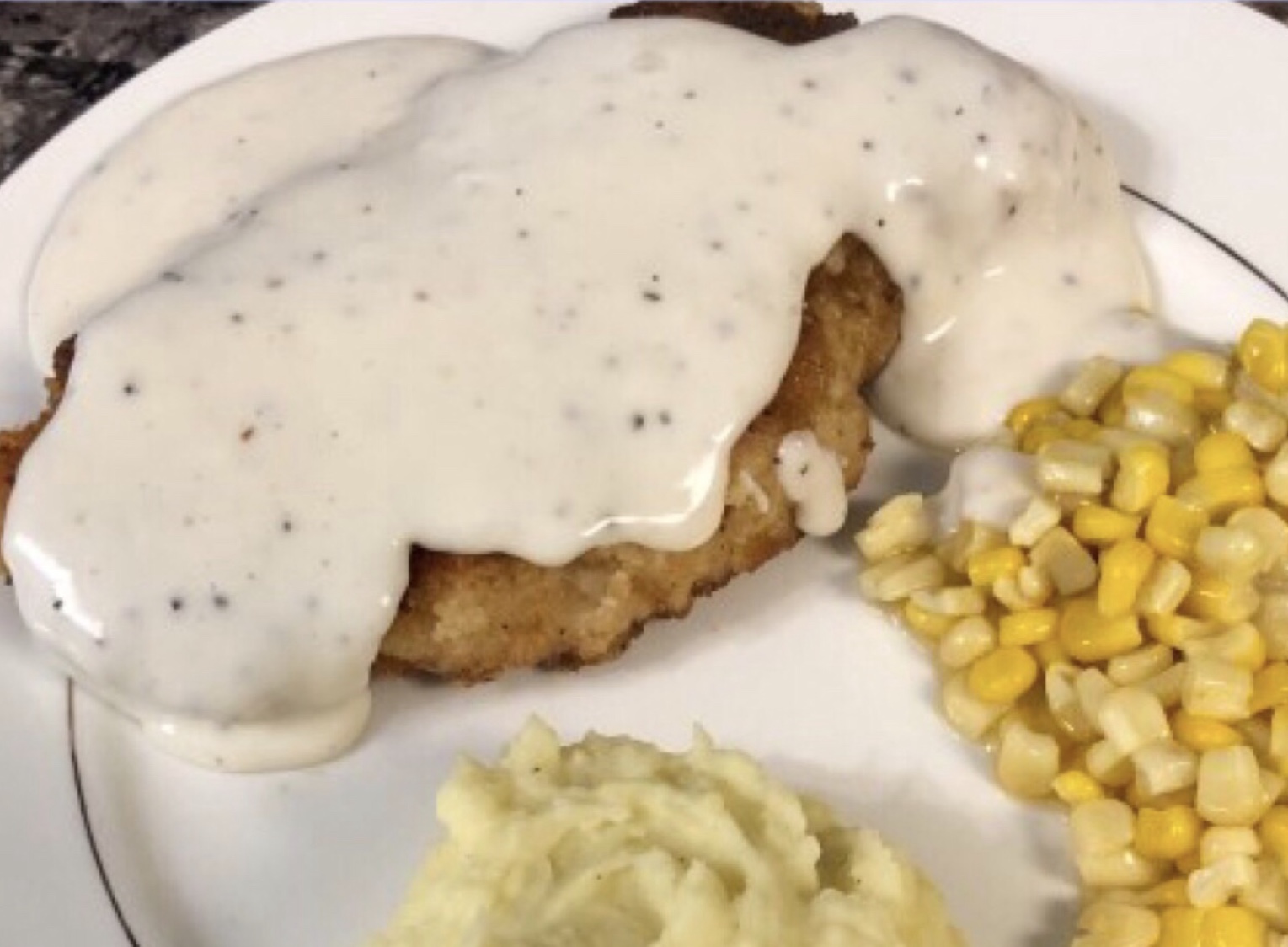 Chicken Fried Chicken Recipe
Ingredients:
2 Cups of Flour
1 Cup Panko Bread Crumbs
1 Tsp Salt
1/4 Tsp Pepper
1 Tsp Garlic Salt
3 Eggs
1 Tbsp Milk
1/3 Cup Oil
2 Boneless, Skinless Chicken Breast
Directions:
Trim all excess fat from Chicken Breast and place on Plastic Wrap. Butterfly Chicken Breast and fold Plastic Wrap over top of Chicken and pound with Meat Mallet or heavy Rolling Pin until Meat is uniformly 1/4 thick. Pull back Plastic Wrap and cut Breast down the middle to divide Breast into two portions and repeat all steps with second Chicken Breast. In Medium bowl add Flour and Panko Bread Crumbs and whisk to combine. Add Salt, Pepper and Garlic Salt and whisk well to combine and set aside. In separate medium bowl add Eggs and Milk and whisk well. Add Oil to large deep skillet and set to medium high heat. Dredge each portion of Chicken first through Flour mixture then through Egg mixture and return back to Flour mixture coating each piece thoroughly. Place Chicken into hot skillet and cook 4 minutes, flip and cook an additional 3 minutes or until Chicken is cooked throughout. Salt and Pepper to taste if desired. Top with your favorite Peppered or Country Gravy.