A Play On Caprese Salad Recipe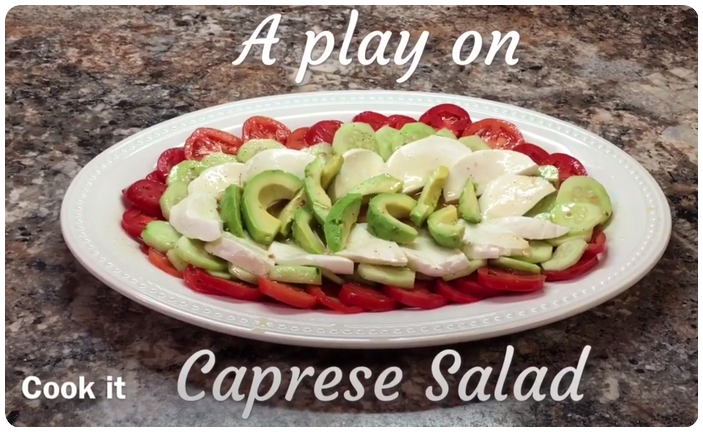 A Play On Caprese Salad Recipe

Ingredients:

A 1/3 Cup EVOO
1/4 Cup Seasoned Rice Vinegar
1/4 Tsp. Salt
1/8 Tsp Pepper
4 Small or 2 Large Cucumbers
4 to 6 Roma Tomatoes
1 Avocado
8 oz Fresh Mozzarella




Directions:


Add EVOO to bowl. Add Rice Vinegar. Add Salt and Pepper. Whisk until well combined. Divide dressing into two bowls. Peal and slice Cucumbers. Add sliced Cucumbers to one bowl and toss in dressing to coat. Slice Roma Tomatoes, add to second bowl & toss to coat. Peal and slice Avocado and set aside. Slice fresh Mozzarella. Layer slices on platter starting with the Tomatoes, next add Cucumbers, then Mozzarella finishing with Avocado. Top with remaining dressing from bowls.
Follow us on social media