Stuffing 101 Recipe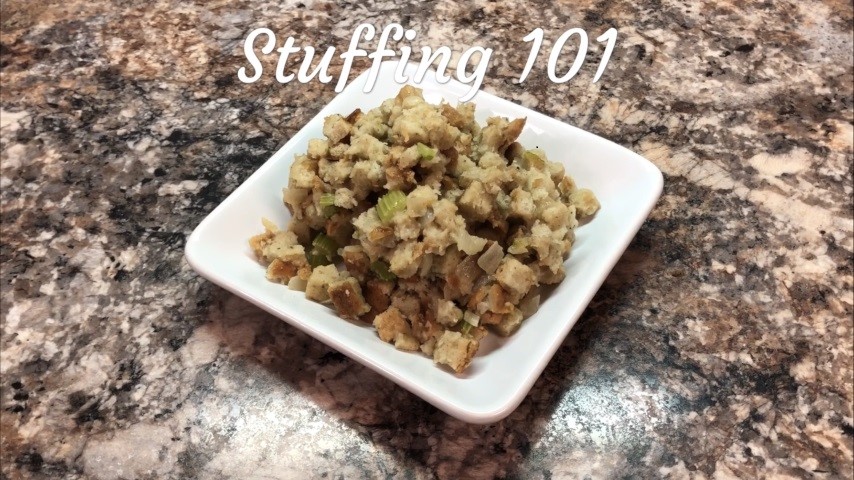 Stuffing 101 Recipe
Ingredient's:
1 Stick of Butter
1 Small Onion, Diced
3 Celery Stalks, Chopped
2 Cups of Chicken Broth
1/8th Tsp Poultry Seasoning
1-14oz bag of Cubed Stuffing 
Direction's: 
In a deep sauce pan on medium / high heat melt Butter. Add Onions and cook 1 to 2 minutes. Next add Celery and cook until Celery and Onions are tender. Add Chicken Broth and Poultry Seasoning and stir together. Add Stuffing and remove from heat. Stir until all cubes are moist, cover and let sit for approx 5 to 7 minutes. Fluff with a large fork, serve and enjoy.
Follow us on social media