How to make a delicious Cheese Cake Recipe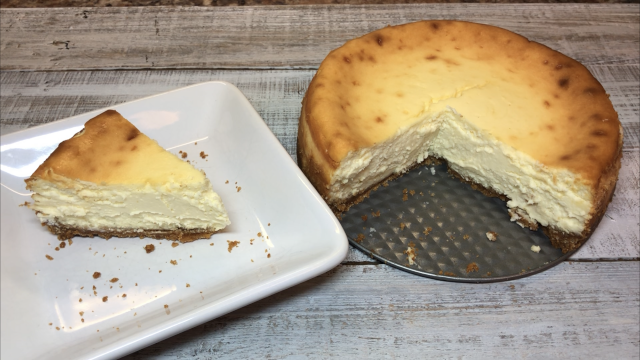 How to make a delicious Cheese Cake Recipe
Ingredients:
1 1/2 Cups Graham Cracker Crumbs
4 – 8 oz Packages of Cream Cheese Softened
Directions:
Preheat oven to 325 degrees.
Spray 9″ spring-form pan and set aside.
Cover sheet pan with foil and set aside.
Graham Cracker Crust. In a small bowl combine
Graham Cracker Crumbs,
Sugar and Melted Butter and mix with a fork until well combined. Press crumbs into the bottom of pan using either the bottom of a glass or your finger tips.
Cheese Cake, Add
Sugar, Cream Cheese and Vanilla to mixing bowl and blend well on medium speed, scrapping down the bowl as needed. Add Eggs one at a time and mix on low speed just until blended and creamy. Add mixture to spring-form pan and level out. Place foil lined sheet pan on bottom rack. Bake on center rack for approx. 55 to 60 minutes or until the center is almost set. Remove from oven and place on cooling rack and let rest. After cake cools, use a knife to loosen cake from pan before removing ring. Remove ring and refrigerate for 4 hours or until cake is completely firm. Enjoy!
If you love this recipe like we do, please be sure to share with friends and family.