Old Fashion Gingersnap Cookie Recipe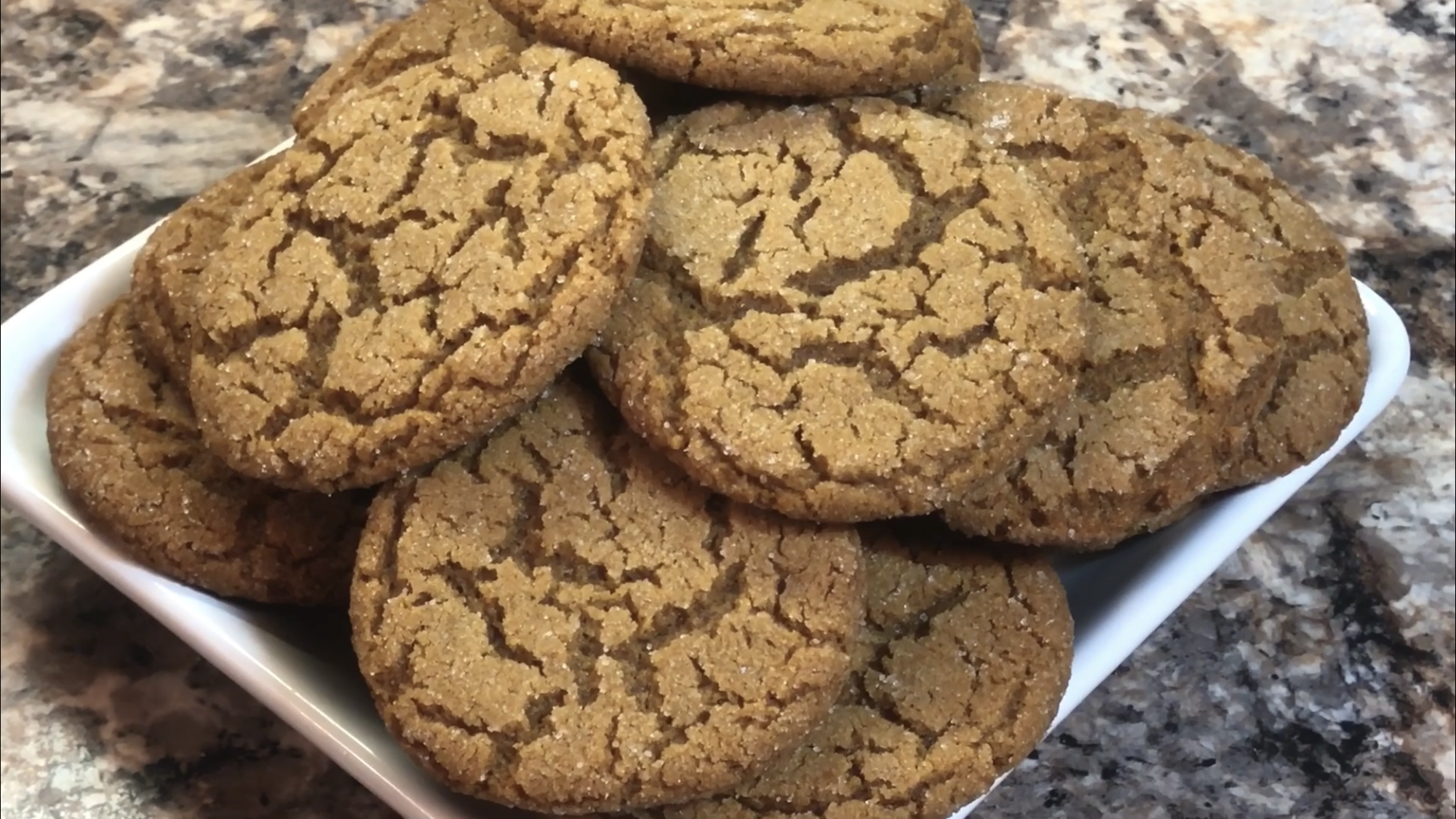 Old Fashion Gingersnap Cookie Recipe
Ingredients:

 
Double Recipe:
 4 1/2 Cups of Flour
2 Cups of Packed Brown Sugar
1 1/2 Cups Cooking Oil
1/2 Cup Molasses
2 Eggs
2 Tsp Baking Soda
2 Tsp Ginger
2 Tsp Cinnamon
1 Tsp Ground Cloves
1/2 Cup of Sugar

Directions: 
Set oven on 350 degrees. Spray cookie sheet and set aside. In mixing bowl combine half of the Flour then the Brown Sugar, Oil, Molasses, Eggs, Baking Soda, Ginger, Cinnamon and Cloves. Mix together until completely combined. Add remaining flour and mix well. Roll dough into approx. 1″ balls, toss and coat in sugar and place on cookie sheet approx 2″ apart. Cook for approx. 8 to 10 minutes

or until tops of cookies start to crack

(8 min for softer cookies, 10 min for crispier cookies or until desired softness  / crispness). Let rest on cookie sheet before placing on cooling rack to cool. Makes approx. 64 cookies. For a smaller batch cut the recipe in half.

Follow us on social media