Old Fashion Cucumber Pickles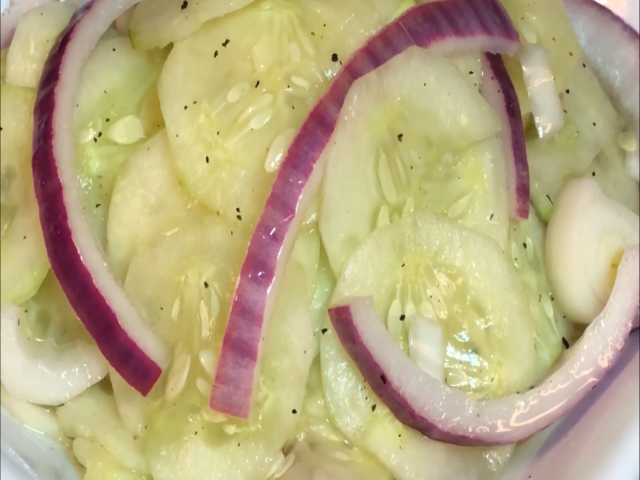 Old Fashion Cucumber Pickles
Ingredients:
3 Large Cucumbers
1 Large Red Onion
2 Cups of White Vinegar
3 1/2 Cups Cold Water
1 Cup Sugar
1 Tbsp Salt
1 Tbsp Pepper
Directions:
Prep by slicing Cucumbers and Onions. Then in a large Bowl or Jar add the sliced Cucumbers and the Red Onions in layers. Next add the Vinegar, Water, Sugar, Salt and Pepper. Place lid on Jar tight and shake well to mix.  Refrigerate overnight and Enjoy. 
To make the Peanut Butter and Pickle Sandwich spread your favorite Peanut Butter on both sides of the bread. Layer with the Pickle slices at least two to three layers thick. Place top on and enjoy.
Follow us on social media