Homemade Fresh Apple Cake Recipe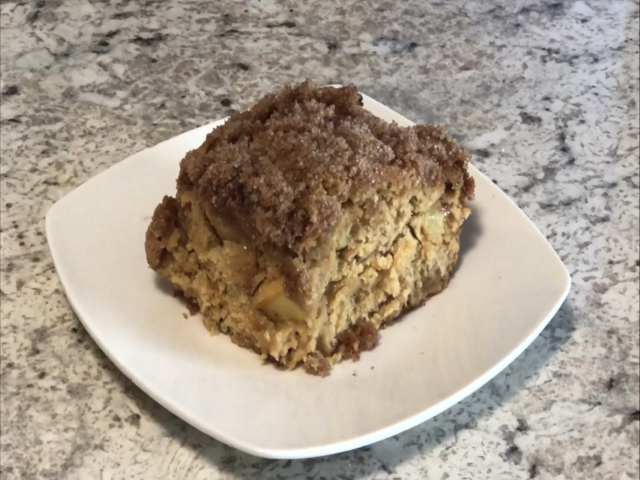 Homemade Fresh Apple Cake Recipe
Ingredients:
1 1/2 Cups Chopped Apples (We used Gala Apples)
1/2 Lemon (optional for keeping apples fresh)
Directions:
Preheat oven to 325 degrees. Chop apples into small bite size pieces and place in cold water with lemon to keep fresh while preparing cake. In medium bowl combine Brown Sugar, Oil, Egg, Buttermilk, Baking Soda, Vanilla and Flour. Once combined well stir in chopped Apples and lightly combine. Pour mixture into a 9″ x 13″ greased casserole dish.
In a small bowl combine Sugar, Cinnamon and melted Butter. Sprinkle mixture over the top of the cake and bake for 40-45 minutes or until done.