Eggnog Custard Pie Recipe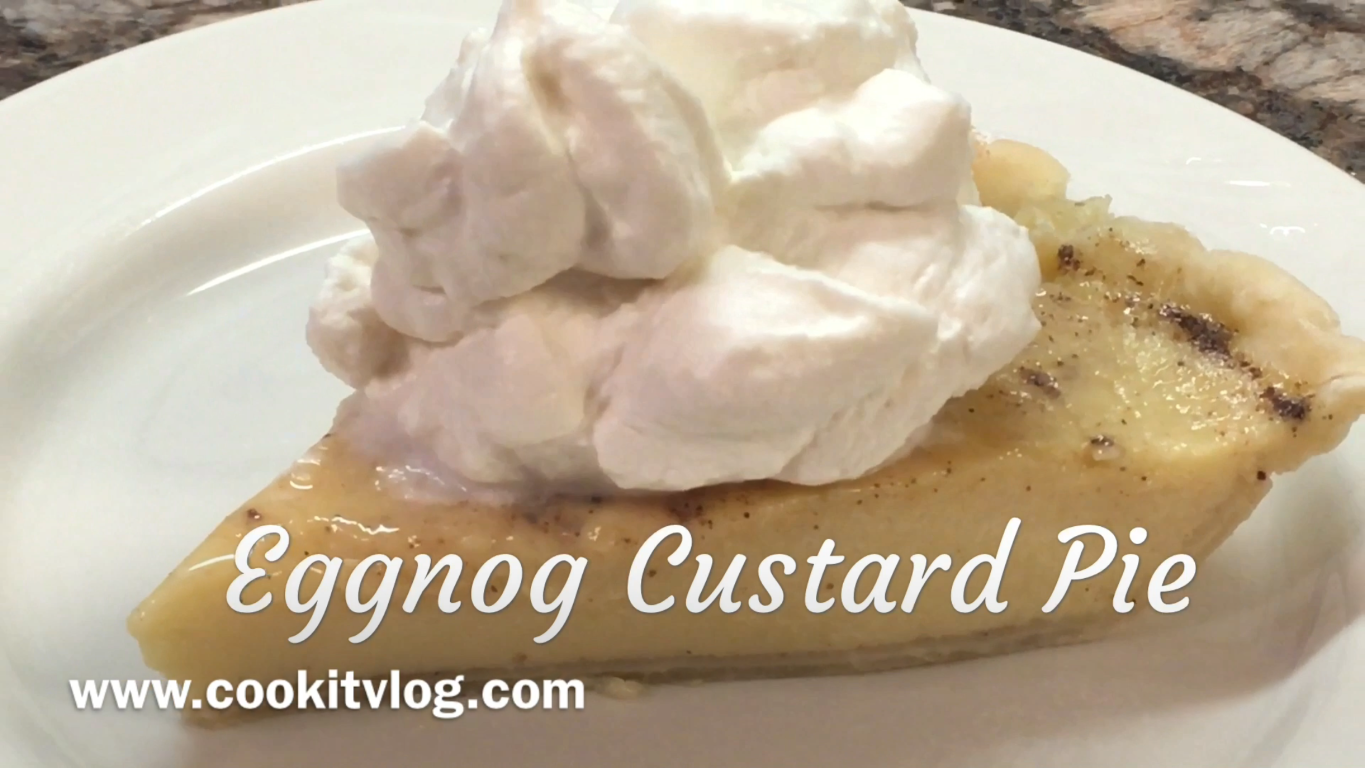 Eggnog Custard Pie Recipe
Ingredients:
1/2 (15oz) Refrigerated Pie Crust
Whipped Cream, Cinnamon, Powder Sugar
Directions:
Preheat over to 350 degrees. Spray Pie dish and set aside. On a smooth surface lightly sprinkled with Powder Sugar unroll Pastry Crust. Press pie crust into sprayed pie dish crimping edges if desired. Lightly poke holes in bottom of dough.
In a mixing bowl add Sugar, Eggs and blend on medium speed until combined. Next add Evaporated Milk, Water, Amaretto, and Salt. Mix until well combined. Scrape down edges and then add Nutmeg. Again mix until well combined. Pour mixture into pie crust. Bake for approx 55 minutes or until knife is placed in middle of pie and it comes out clean. Garnish pie by sprinkling with Cinnamon and Powder Sugar. Top with Whipped Cream upon serving and enjoy.