Gooey Rice Krispies Treats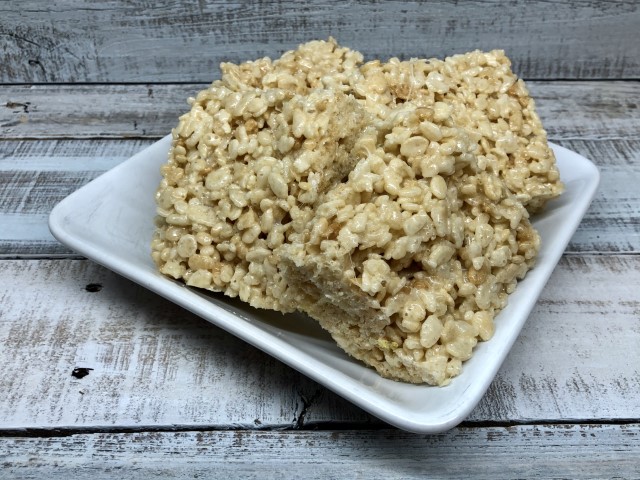 Gooey Rice Krispies Treats
Ingredients:
1 TBSP Butter ( to grease pan)

1 Stick of Butter plus

1 – 24oz Bag of Marshmallows, Reg Size
8 Cups of Rice Krispies Cereal

Directions:
Grease a 12″ x 9″ baking dish with 1 TBSP Butter and set aside. In deep 8 qt pan on medium high heat melt 1 stick of Butter. Once completely melted add Marshmallows stirring to combine ingredients until Marshmallows are completely melted. Remove from heat and add Rice Krispies, mix well to coat completely. Pour mixture into baking dish and level out with spatula. Let cool as long as you can hold off and enjoy these ooey gooey Rice Krispies Treats.