Lemon Blossom cake Recipe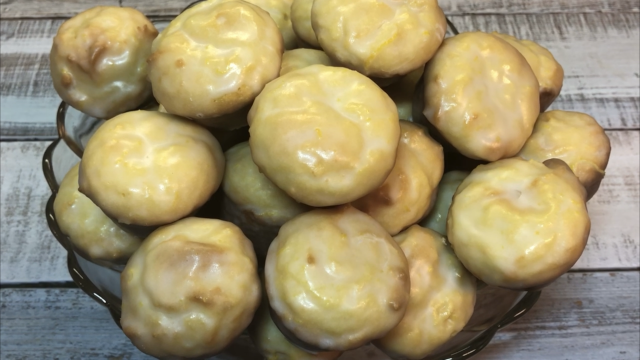 Lemon Blossom cake Recipe
Ingredients:
1- 18.5 oz Yellow Cake mix
1 3.5 oz Lemon Pudding mix
Glaze
4 cups Powdered Sugar 
1/3 cup fresh Lemon Juice
Directions:
Preheat oven to 350 degrees. Spray 24 count mini muffin tin and set aside.

With mixer combine cake mix, pudding mix, eggs, and oil for 2 minutes.

Using a spoon, place a small amount of batter in each mini muffin cup. Be careful not to overfill.

Bake for 10 -12 minutes. Watch carefully and remove once they begin to start turning golden brown around edges. Turn over on a towel to continue cooling. 
 

For the glaze,  sift the powdered sugar into a bowl. Then add lemon juice, lemon zest, oil, and 3 tbsp water. Mix until smooth. Place a sheet of wax paper on counter with cooling rack on top.

Dunk each lemon blossom into glaze coating them as much as possible and return to cooling rack.

Let set for 1-2 hours. Store in airtight container and enjoy
Follow us on social media