Chocolate Chip Cookies 101 Recipe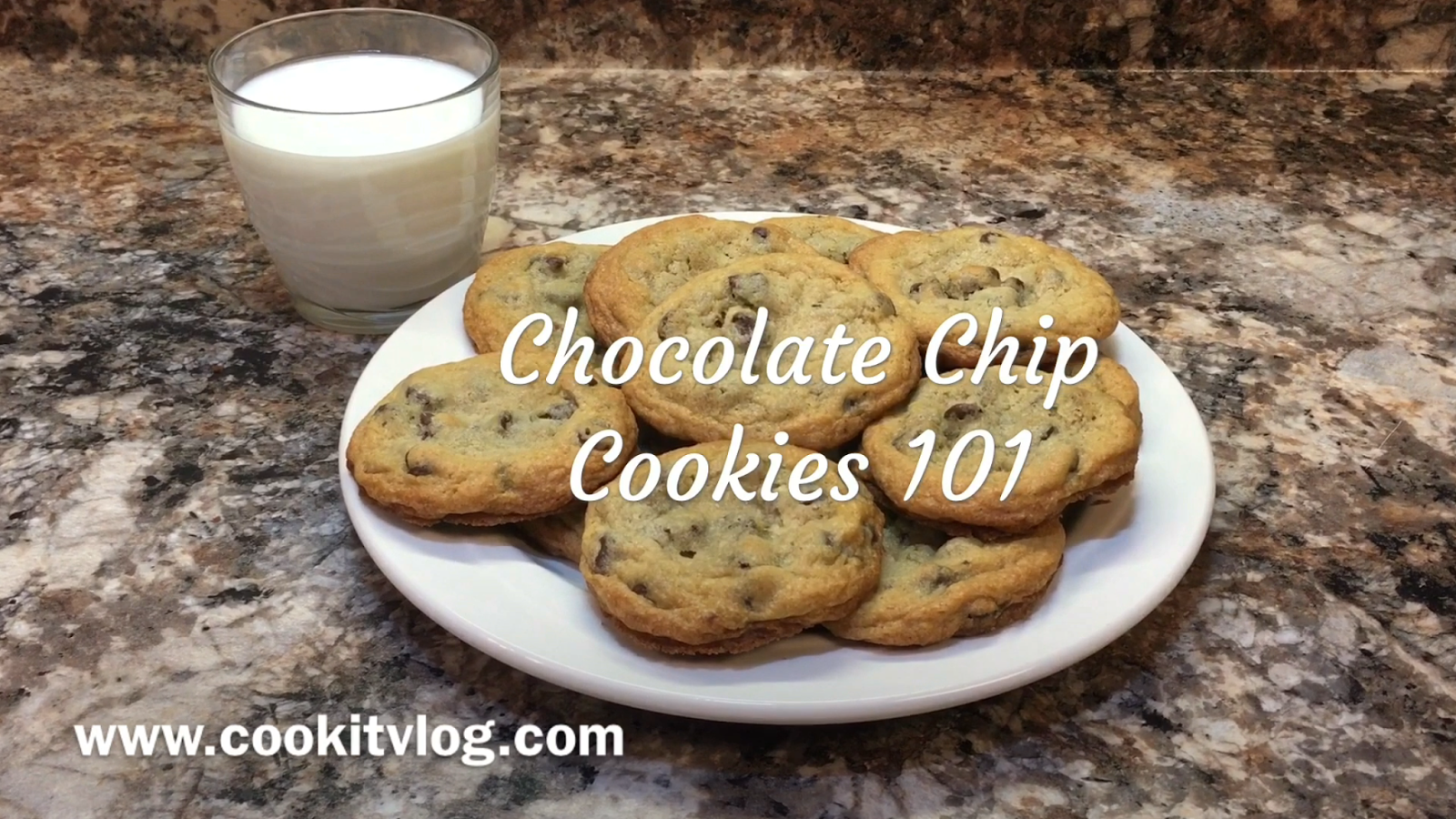 Chocolate Chip Cookies 101 Recipe
Ingredients:
 2 1/4 Cups of Flour
1 Tsp Baking Soda
1 Tsp Salt
2 Sticks of Butter Softened
3/4 Cup of Sugar
3/4 Cup of Brown Sugar
1 Tsp Vanilla  
2 Eggs
2 Cups of Semi Sweet Chocolate Chips
Preheat over to 375 degrees. Spray Cookie sheet and set aside. In small bowl combine Flour, Baking Soda and Salt then set aside. In mixing bowl add Butter, Sugar, Brown Sugar and Vanilla. mix well. Add Egg's one at a time mix well. Add 1/2 of the Flour Mixture to the mixing bowl mix to combine. Then add remaining Flour Mixture and mix well.  Add Chocolate Chips to mixing bowl and stir well. Place 1″ Cookie Dough balls on cookie sheet approx. 2 inches apart and bake for approx. 10 minutes. Remove Cookies when still slightly under done and let rest on cookie sheet for 2 to 3 minutes before placing them on a cooling rack. Makes approx 2 dozen Cookies.  Enjoy.