Homemade Hot Ham and Cheese Sandwich
09/23/2020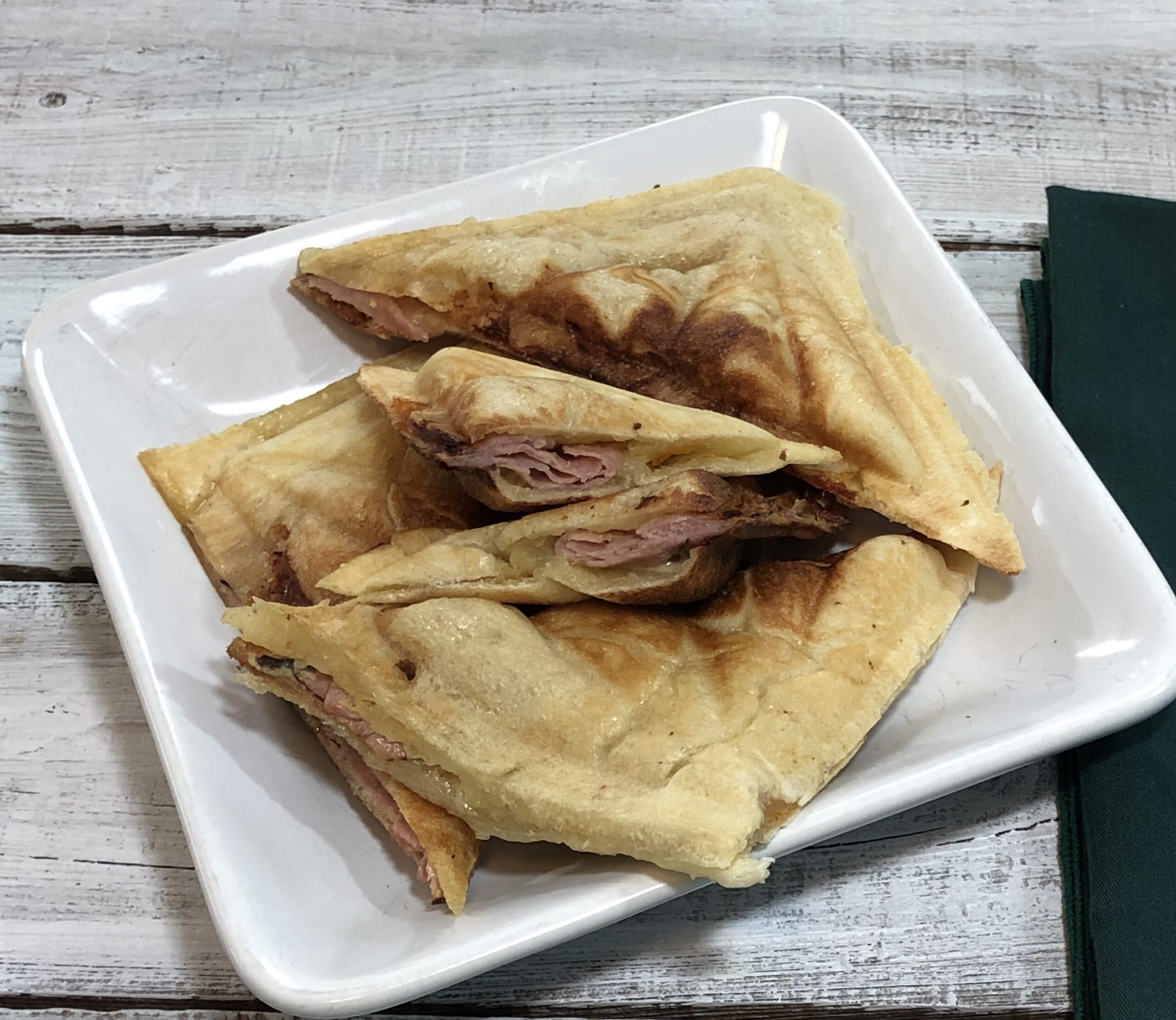 Homemade Hot Ham and Cheese Sandwich
Ingredients:
1- 13.8 oz Pkg pizza dough
Dijon Mustard to taste
3 Slices of cheese of choice
5 Slices of your favorite ham
Directions:
While you preheat your sandwich maker flatten out your pizza dough to make 4 sections to fit on the sandwich maker. Spray sandwich maker with non stick spray. Place Pizza dough on parchment paper and spread on desired amount of Dijon Mustard.  Place one Pizza Dough section on bottom of sandwich maker. Next add your favorite Cheese and Ham.   Add top layer of pizza dough. Close sandwich maker and let cook for approx 2 minutes. Remove from sandwich maker, let cool and enjoy.